Warm up with some hot chocolate and add a little spice with Del's Mexican Hot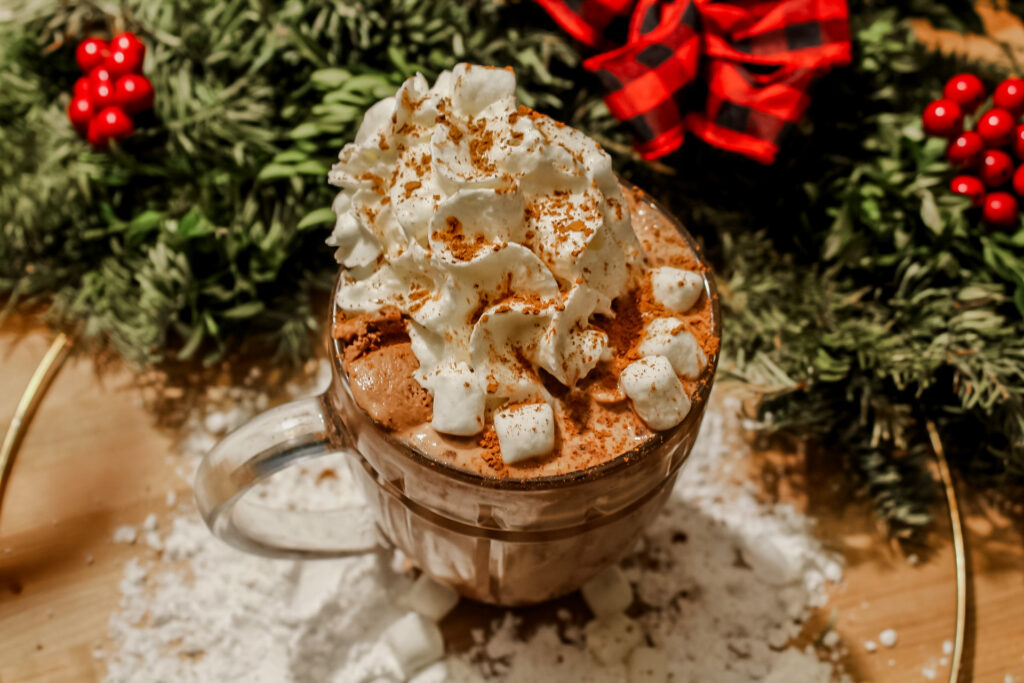 Del's Mexican Hot Cocoa
1 cup milk
1 packet hot cocoa mix
1 scoop Del's Mexican Hot Chocolate ice cream
Optional: whipped cream
Step 1
Pour 1 cup of milk into a pot and heat on the stove till it starts to simmer.
Step 2
Add 1 packet of hot cocoa mix to pot and mix until dissolved.
Step 3
Pour hot cocoa into your favorite mug and top with a scoop of Del's Mexican Spiced Hot Chocolate ice cream.
Step 4
Optional: top with some whipped cream.