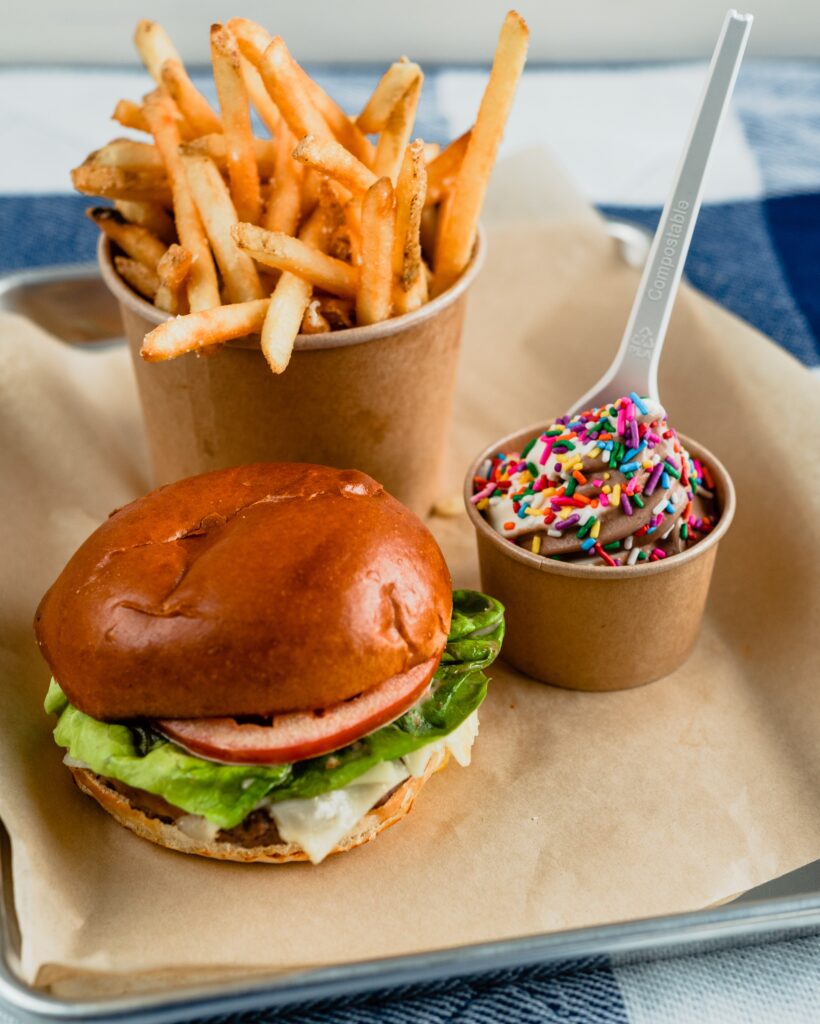 We opened up Del's Roadside to help bring together community and so we could interact with our customers directly and bring joy to their day. You can kick back, play some cornhole (if you're up to it), or check out a band on a music night. Del's is made to gather and enjoy the moment with our delectable ice cream, great food, and even a few beverages (try one of our incredible boozy shakes). 
With plenty of vegan and gluten free options, Del's has something for everyone. 
It's a great place to be, but if you live far away and can't make it, grab a pint of Del's Ice Cream and bring the spirit of community with you wherever you go.
CARAMEL APPLE CINNAMON STRUDEL
caramel apple ice cream with cinnamon streusel pieces and a salted caramel ribbon
CLERMONT COFFEE
dark road coffee ice cream with coffee cake and salted coffee caramel
PUMPKIN CHIP
spiced pumpkin flavored ice cream with flakes of dark chocolate
kid's birthday party packages
Kids – $12 per child 
comes with kids burger and fries, sundae and pitcher of soda
Adults – $20 per person
comes with Roadside Burger or Beyond Burger, fries, onion rings, soft drink and sundae.
Patio rental available for parties of 15 or more.
Feel free to bring your own decorations.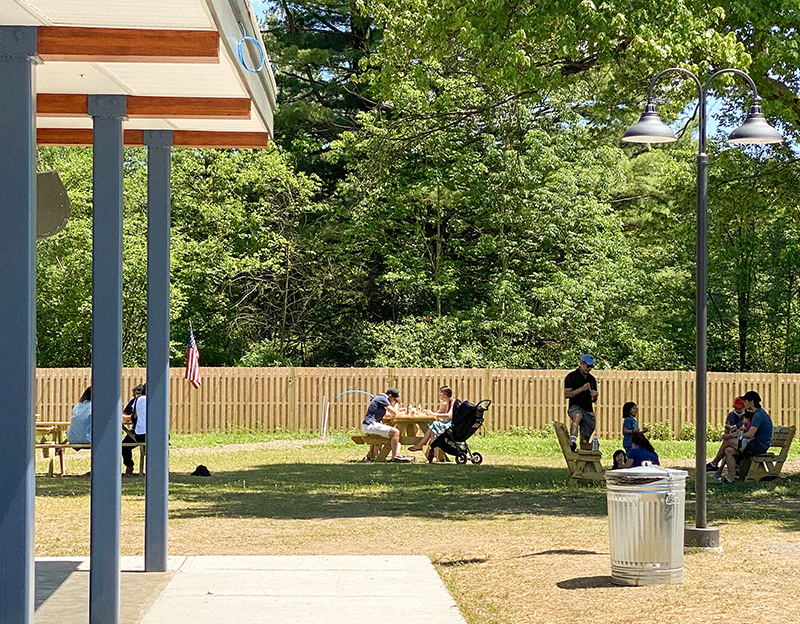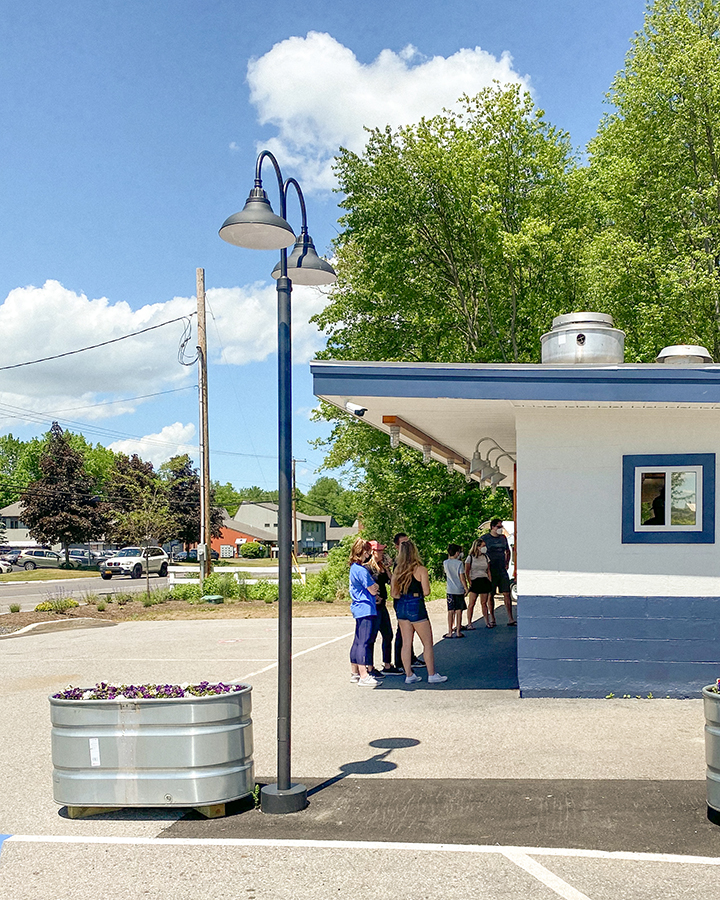 RHINEBECK
Open Wed-Sun from 12-7pm
Closed Thanksgiving & Christmas Day
Rhinebeck will be temporarily closed for the months of January & February
6780 Albany Post Road
Rhinebeck, New York 12572
To Order: (845) 516-4800
KINDERHOOK
Open Mon-Sat from 7am – 8pm
Open Sunday from 9am-8pm
NOW OPEN FOR BREAKFAST, LUNCH, & DINNER
4 Smith Road
Kinderhook, New York 12106
To Order: (518) 610-8484
We set out to revive the classic American ice cream shop and the art of making traditional ice cream.  Our process begins down the road in Red Hook at our very own Farm & Creamery where we combine the values of old fashioned farming and state of the art technology.
Del's has been a long standing institution for the local residents.  Our space holds all of the memories and nostalgia from years passed.  We look forward to sharing the magic with future generations.